Carmit Bar-On | Partner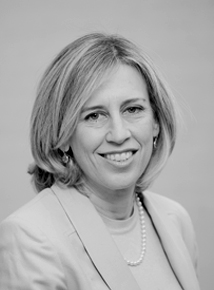 Carmit specializes in the practice area of hotels and tourism, with broad experience in management agreements and license agreements for large international and local hotel chains. Carmit serves as legal counsel for numerous hotels, vacation resorts and timesharing clubs, and she also advises local and foreign investors in hotel acquisitions and hotel building projects, including regulatory issues and liaison with local government authorities.
Recently Ms. Bar-On represented the Israel Hotel Association in its deliberations with the Ministry of Tourism, regarding new regulations for the reinstatement of a star-rating system for hotels in Israel. She lectures at a number of educational institutions, including Ben-Gurion University of the Negev, where she teaches a course on Tourism Law as part of the Bachelor's degree in Hotel Management & Tourism. Carmit is also the chairperson for the Israeli branch of the World IFTTA organization, an international association of attorneys specializing in the tourism and travel industry, and a board member of the World IFTTA organization.
Education
Hebrew University of Jerusalem, LL.B., 1985
Ben-Gurion University of the Negev, M.A. (Tourism and Hotel Management) (cum laude), 2012
Bar Admission
Israel, 1986
Languages
Hebrew, English