Sharon Florentin | Partner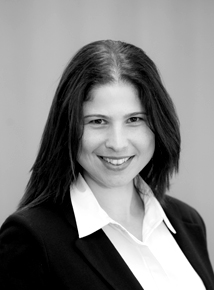 Sharon is a specialist in all legal issues pertaining to project finance and infrastructure, particularly public-private partnerships (PPP), such as BOT and PFI. She has accumulated in-depth knowledge and extensive experience working with regulatory agencies in the Israeli Transportation and Finance Ministries, as well as prominent players in Israel's capital markets, including financial institutions, banks, insurance companies and others.
Sharon is the senior legal adviser for Israel's leading BOT concessionaire, guiding the consortium in all legal and commercial matters. She led the transactions in securing preferred financing, Mezzanine fundraising and corporate restructuring of the consortium, and guided the process of the sale of State options worth NIS 1.5 billion.
Sharon also has vast experience in litigation proceedings in various courts.
Education
Hebrew University of Jerusalem, LL.B., 1999
Hebrew University of Jerusalem, LL.M., 2001
Bar Admission
Israel, 2000
Languages
Hebrew, English