Ehud Nadav | Partner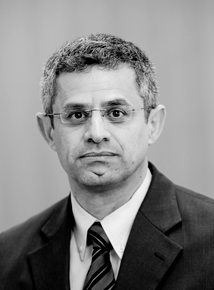 Ehud is a leading expert in Israeli taxation and international taxation laws. His expertise includes tax planning and consultancy, management of complex transactions and providing legal representation for various proceedings involving the tax authorities. In addition, Ehud provides a broad range of legal consulting services to large corporations and firms, private investors, entrepreneurs and high net worth families.
Ehud is a member of the Israeli Bar Tax Forum and formerly served as a member of the Israeli Bar Tel Aviv District Hi-Tech and Bio-Technology Committee. He also serves as the legal and tax adviser for the Israel Builders Association. For the past 7 years, Ehud has played an active role in the legislation processes of the Israeli parliament in the area of taxation, including negotiations with the Israel Tax Authority regarding future legislation and amendments to existing legislation.
Ehud has published numerous professional articles, many relating to taxation and corporate law.
Education
Tel Aviv University, LL.B., 1993
Tel Aviv University, B.Acc. (Accounting), 1996
Bar Admission
Israel, 1994
Languages
Hebrew, English