Matan Menachem | Partner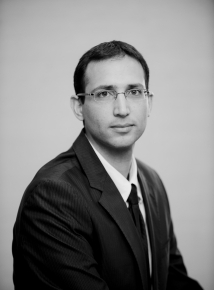 With a broad practice in commercial law, Matan has significant legal experience in all aspects of the life science and healthcare industries, including pharmaceuticals, bio-tech and medical devices, and involving all forms of agreements: licensing, IP, commercialization and others. Matan represents large medical institutions, start-ups, commercialization companies and medical device companies in all stages and eventualities
.
In addition, Matan has extensive experience drafting and negotiating all aspects Clinical Trial Agreements with Israeli and international industry pharmaceutical companies, government agencies, universities and large healthcare companies. This unique specialization combined with Matan's overall experience and knowledge in the field was instrumental in the decision to appoint Matan as a member of the Sharee Zedek Medical Center's Helsinki Committee
.
Matan represents a wide range of private clients, including various commercial companies, non-profit organizations, educational institutions and governmental and regulatory bodies and provides a complete range of services to these entities. Matan provides overall advice and legal support from the initial stages of incorporation through ongoing activities, including tenders, company-formation and drafting and negotiating complex commercial agreements
.
An expert in labor law, Matan provides all stages of labor litigation services including representing clients in negotiating collective agreements with labor unions
.
Education
Hebrew University of Jerusalem, LL.B., 2008
Certification as Senior Wage Accountant from Israel's Institute of Certified Public
Accountants
GCP Course, Biomedical Research on Human Subjects
Bar Admission
Israel, 2009
Languages
Hebrew, English