Uri Yamin | Partner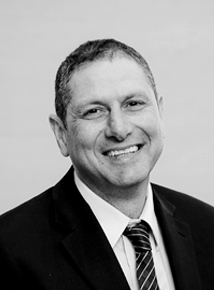 With a long-standing practice in the areas of planning & construction, real estate, contracts and administrative litigation, Uri possesses broad expertise in real estate transactions, from the property acquisition stage (both private sales and government tenders), to negotiations, drafting of legal and planning documents, due diligence processes, financing and representation of the client in all legal aspects throughout the entire project lifecycle.
Uri has served as counsel to many of Israel's prominent real estate and construction companies, statutory authorities involved in residential, industrial and commercial projects, and various municipal developments.
Uri has successfully completed premium real estate projects in Jerusalem, Bnai Brak and Tel Aviv, including resorts, shopping promenades, urban renewal (converting government buildings into prime residential property), high-tech parks, and exclusive residences.
Education
Hebrew University of Jerusalem, LL.B. (cum laude), 1987
Bar Admission
Israel, 1989
Languages
Hebrew, English, French, Arabic