Yuval Grayevsky | Partner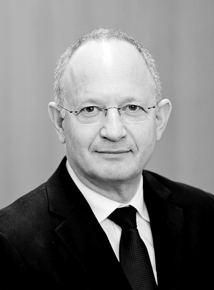 An experienced and leading litigator with comprehensive experience in all aspects of commercial litigation, Yuval specializes in class actions, administrative petitions and large-scale commercial claims. His practice has a strong focus on commercial and administrative law, with an emphasis on comprehensive and complex BOT projects involving wide-scale infrastructure, planning and construction.
Yuval has served as legal consultant for some of the largest companies in the industry, including an international consortium of leading infrastructure firms, responsible for the construction of the Cross Israel Highway, one of Israel's major traffic arteries as a BOT project. He also advised a publicly-traded architectural firm (the fifth largest in the world) in a leading rail transportation project with challenges that included complex planning for underground lines and passenger stations.
Education
Hebrew University of Jerusalem, LL.B. (cum laude), 1984
Bar Admission
Israel, 1985
Languages
Hebrew, English